---
Customer Reviews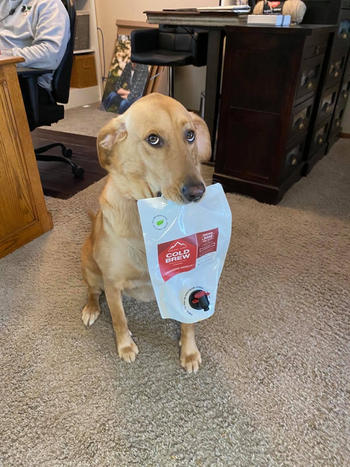 01/28/2021
Love this coffee
Love this coffee and the home delivery. What a treat!
BJ
Bobbi J.

United States
02/04/2021
Great Strong Coffee
Thank you so much for your front step deliveries! Coffee is amazing <3 Not too acidic!!
MP
melissa P.

United States
01/29/2021
Cinnamon vanilla deliciousness
Yummy. Coffee drinkers know a good coffee. As I tried this cold brew for the first time, I knew what I had found gold.
Jeannie C.

United States
01/29/2021
Sweet Libations
I am a Cold Brew fanatic. I seek it out all around town. When I came upon this local company via Instagram, it stopped me dead in my tracks… "Cold Brew DELIVERY!?" Just what I need to save me some time from stopping in the mornings before work, or having to make my own. It has a subtle taste, super smooth, concentrated to savor the goodness, and is fantastic. I already finished my first pouch and can't wait for my next delivery!
Mikayla S.

United States
01/19/2021
Absolutely love your coffee!! No bitterness, extremely smooth. I will be ordering more!
Rebecca Z.

United States